Nikki Stevens – Director / Senior Physiotherapist
Nikki graduated from the Auckland University of Technology with a Bachelor of Health Science in Physiotherapy in 2003. She has also completed a Masters in Clinical Health Practice (Physiotherapy) with Distinction, and a Post-graduate Certificate in Western Acupuncture.
Nikki has worked in private practice physiotherapy since 2003 and enjoys treating a wide range of conditions. She has a special interest in sports physiotherapy, and was the full-time physiotherapist for the Leicestershire County Cricket team in England for two years. Nikki has also had involvement with elite football and hockey teams, and enjoys the challenges of getting clients back to their chosen sport as quickly as possible. Nikki enjoys running, waterskiing and being active with her 2 young daughters.
Susan McSweeny – Senior Physiotherapist
Susan graduated from the Auckland University of Technology with a Bachelor of Health Science in Physiotherapy in 2006. She also completed a Post-graduate Diploma in Musculoskeletal Physiotherapy in 2011.
Susan has worked in private practice physiotherapy on the North Shore since 2007 and enjoys treating a wide range of conditions. She has a special interest in sports physiotherapy, particularly in Rowing and Netball where she has previously competed at an Elite level. She has also worked with other sports groups including Hockey, Rugby and Tennis. She is also very experienced with post-operative rehabilitation, pain management, injury prevention and occupational health.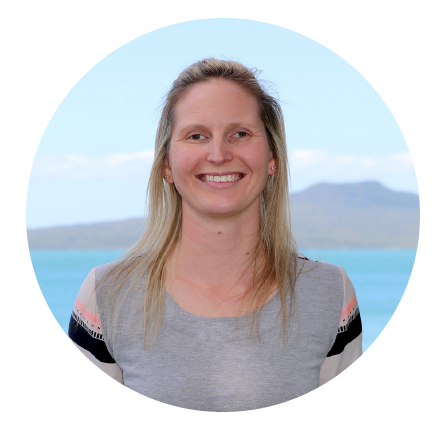 Hannah Dawson – Senior Physiotherapist
Hannah graduated in 2009 from Auckland University of Technology with a Bachelor of Health Science in Physiotherapy. Since then she has also completed a Dry Needling course, Post Graduate Diploma of Musculoskeletal Physiotherapy and a Post Graduate Certificate in Western Acupuncture. Hannah has a particular interest in musculoskeletal and sports injuries. She has worked with a number of elite athletes both in a clinical setting and touring internationally with Women's National level football teams. Hannah has also worked within the Football Ferns Development Program, Auckland Rugby representative teams and Auckland City Men's football team.
 Hannah has played both football and hockey competitively and enjoys outdoor activities and spending time with her young family.
Joshua Kim – Senior Physiotherapist
Joshua completed his Bachelor of Physiotherapy in 2006 at the University of Otago, and furthered his study in musculoskeletal physiotherapy with a Postgraduate Diploma in Musculoskeletal Physiotherapy and a Masters degree in Health Science. He is also trained in biomechanical assessment, exercise prescription, Mulligan concept, pre/post-op rehabilitation, falls prevention and Clinical Pilates. Joshua has a particular interest in treating chronic musculoskeletal conditions e.g. chronic lower or neck pain, headache, TMJ pain, and chronic shoulder/knee pain.
Joshua also has a passion for teaching physiotherapy and regularly runs courses, especially in his native country Korea. He is often invited as a guest lecturer by a number of universities.
When he is not at work, Joshua has his hands full keeping up with his wife and his children Jonathan and Carah, as well as contributing greatly to his church.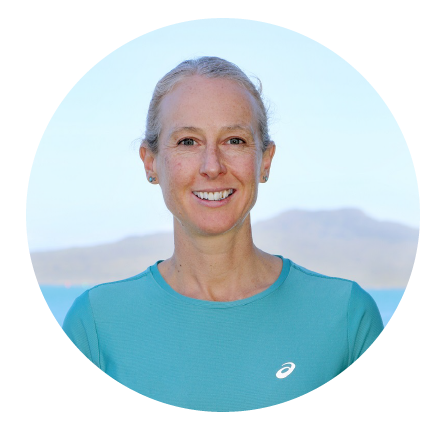 Pauline Newton – Senior Physiotherapist
Pauline graduated from AUT University in 1998 with a Bachelor of Health Science (Physiotherapy). Initially gaining a broad experience in the hospital sector of New Zealand, Australia and the United Kingdom, Pauline returned to New Zealand in 2004 where she began to work in private physiotherapy clinics, the University as a clinic educator, and in the occupational rehabilitation field. From 2005 to 2009, Pauline completed a Post Graduate Diploma (Sport and Exercise), and Masters in Health Practice (Sport and Exercise) from AUT University. She also has expertise in occupational rehabilitation. Pauline speaks Spanish, Japanese, and recently fulfilled an ambition to volunteer at and see the functioning of therapy related health facilities in Mexico. Pauline has sporting interests in swimming, cycling and stand up paddling, and is keen to assist those with injuries to recover their sporting abilities as best possible.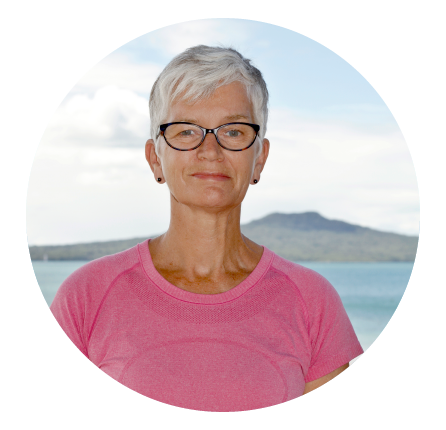 Mary-Jane Handyside – Senior Physiotherapist and Traditional Chinese Acupuncturist
Mary-Jane is a New Zealand trained physiotherapist with over thirty-eight years of experience. Her ongoing professional development has included post-graduate qualifications in orthopaedic manual therapy and both Western and traditional Chinese acupuncture. Mary-Jane has worked in private practice in Takapuna and Devonport for the past 28 years. She enjoys treating general musculo-skeletal and persistent pain problems to enable people to return to activity. Mary-Jane is passionate about diagnosing and treating the underlying problem as well as the presenting symptoms. She endeavours to teach people about their condition and how to help themselves more effectively, to maintain a healthy active lifestyle.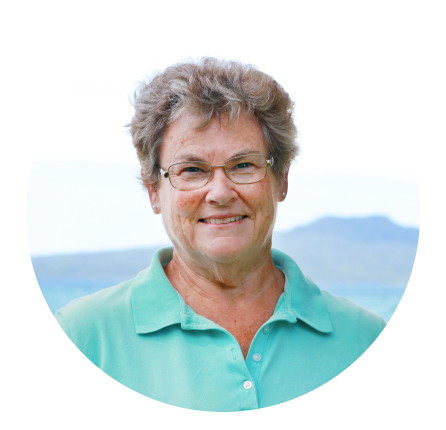 Norma Baker – Massage Therapist
Norma Baker graduated from the New Zealand College of Massage (NZCM) in 2002 with a Diploma in Therapeutic Massage and has worked at Takapuna Physiotherapy since then. She offers therapeutic massage which aims to release tension in muscle tissues, relaxation massage to relieve the stresses of everyday life, and lymphatic drainage which reduces oedema (swelling) in tissues.
Norma is a registered remedial therapist with Massage New Zealand, which requires her to undergo annual professional development. She was a tutor in the certificate and diploma courses at the NZCM for 10 years. Norma enjoys cycling, yoga and volunteer guiding on Tiri Tiri Matangi.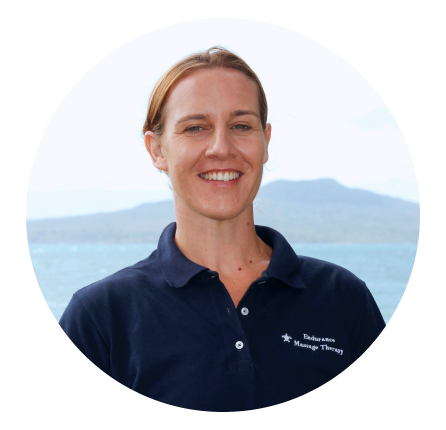 Lucinda Smith – Massage Therapist
Lucinda (Lucy) is a Therapeutic Massage Therapist recently graduated from the New Zealand College of Massage in Auckland and Christchurch. In this time she worked with the Canterbury Rams, Tonga Rugby Team, NZ League team, and Auckland Marathon. Having been a spa employee since 2017, she has gained valuable skills in various different techniques to assist in the body's healing process. Her skills and experience include relaxation and deep tissue massage, myofascial release, sports flush, muscle energy techniques, and joint mobilisation. She looks forward to welcoming you to Endurance Massage Therapy at Takapuna Physiotherapy.
Christine Davis – Chronic Pain and Neuromuscular Therapist
Christine trained as a neuromuscular therapist with a focus on musculoskeletal conditions and existing influences that contribute to long term chronic pain. She recently extended her study and completed a postgraduate diploma covering the importance of pain and its complex interactions. This additional knowledge adds improved skills to better understand and manage pain from what is known as a biopsychological model. Such an approach helps build a better picture of the biological, physiological and social factors involved and how they might influence an individual's pain. How you perceive pain is subjective, meaning your pain is real, it is sensory, and it is an emotional experience. Chronic conditions treated by Christine include chronic low back pain, headaches/neck pain, temporomandibular disorders (TMJ) and shoulder pain.